Woodland Hills' Senior Living Community
Independent Living at Cedarhurst of Woodland Hills has a reputation for excellence. Every aspect was thoughtfully considered to ensure our residents can enjoy life on their terms. We offer a wide variety of engaging daily activities and enriching opportunities. And we take care of day-in, day-out necessities so you can experience true freedom and independence, choosing how you spend each day.
Here, a focus on individual attention drives everything we do. You can see it in the wide array of tailored activities and programs, designed for fitness, familiarity and fun. Hear it in the warm interactions between our friendly staff and our residents. Taste it in every dish prepared by our expert in-house chef. And feel it in every spacious apartment, every homey living room, and every lively gathering space.
Our first-rate amenities, beautiful environment and warm, welcoming atmosphere make Cedarhurst an exceptional place to live.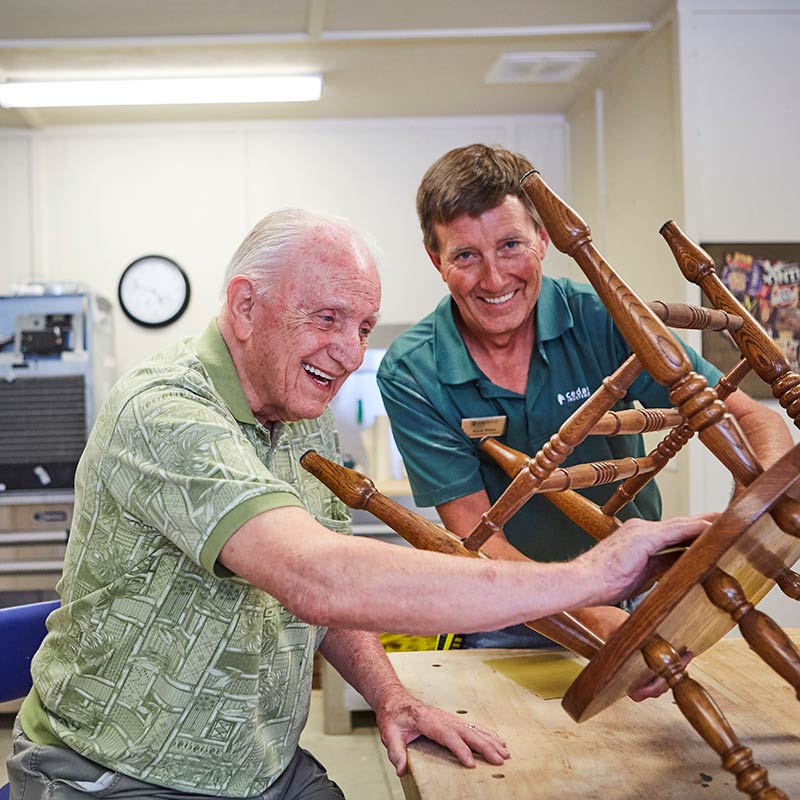 What to Expect at Cedarhurst
With exceptional staff, amenities, comfort and care, you can rest assured that Cedarhurst of Woodland Hills will provide all life's necessities, and more.
Recognized: Tulsa's 2019 "Best in The World" Winner, a high honor we're proud to have earned.
Engaging: A wide variety of activities and events available to keep residents active and content.
Custom: Programming and activities tailored to the individual resident.
Personal: We value personal relationships, first names and a familial feel.
Reassuring: Put your mind at ease knowing all life's necessities and more are provided.
Connected: We help our families stay digitally connected with their loved ones offering resources and support as needed.
At Cedarhurst, you can live life on your terms. We value and respect independence, and never assume you need more assistance than necessary. We welcome and encourage you to enjoy our offerings and activities as you'd like and are always pleased to accommodate your individual preferences. And when a helping hand or a bit of assistance is required, rest assured that our staff will be there for you.
It's your life, and Cedarhurst is here to help you simply enjoy.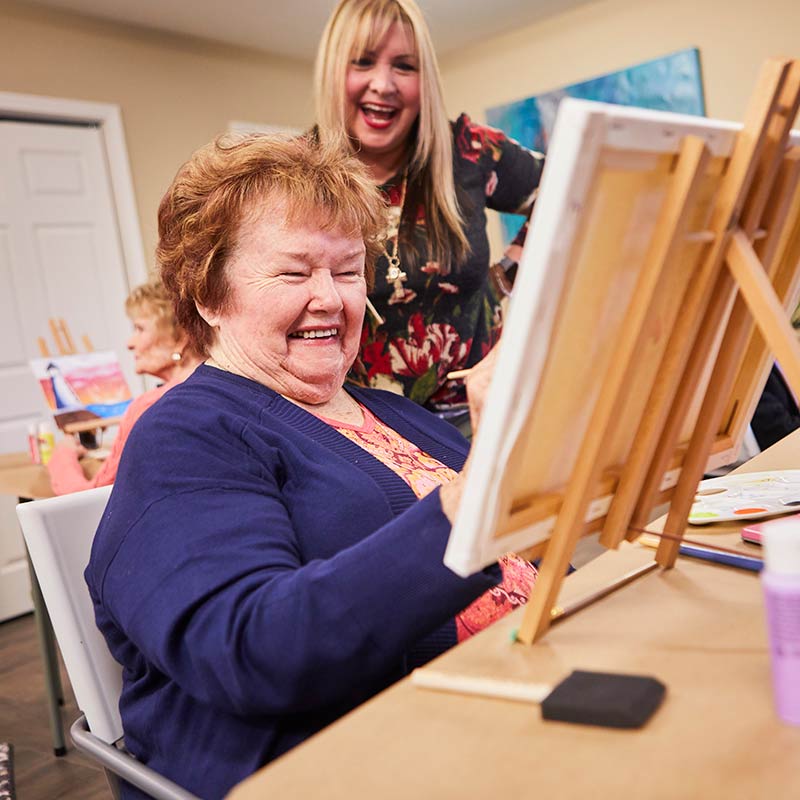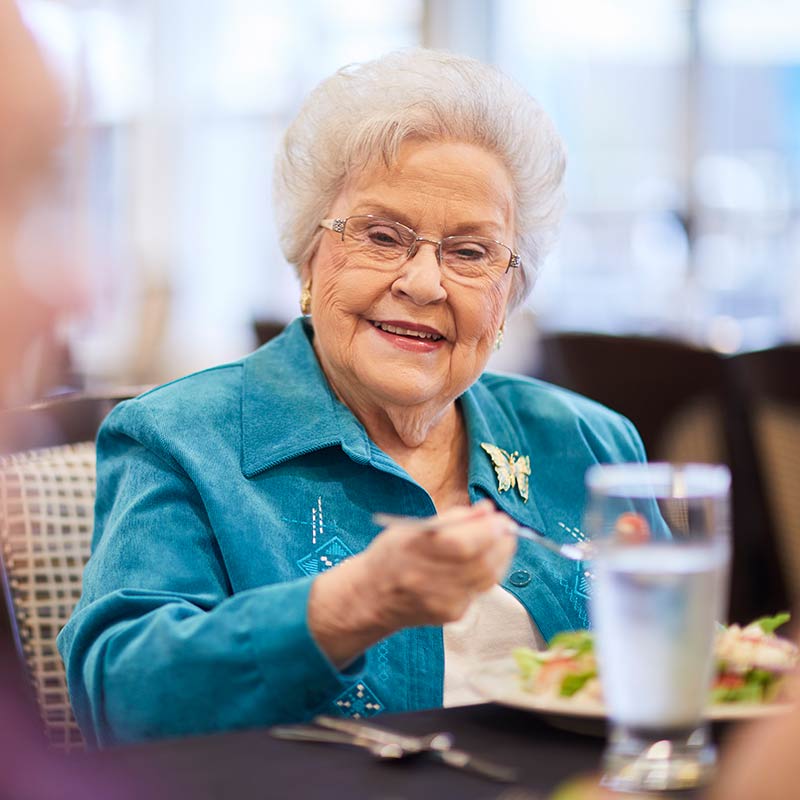 "Everything about Cedarhurst is good. If I'm not at an event or activity, they always ask where I am. Everyone here is very caring. All of them are just special and we're lucky to be here. This is a great place and I hope everyone here is as happy as I am."

Doris E.
"The minute we walked in the door we were greeted and saw activities going on with staff and residents. We didn't see that at any other community. Cedarhurst has been the best decision she's made!"

Marilyn S.
"This is the best place in the area. The staff are fantastic. They treat your loved one as a family member which brings great comfort."

Joe N.
"My mother has developed into a new phase in her life; one with many friends, its own adventures, lots of new laughter and with her pride and joy, Sophie (her dog), always by her side."

Katie R.