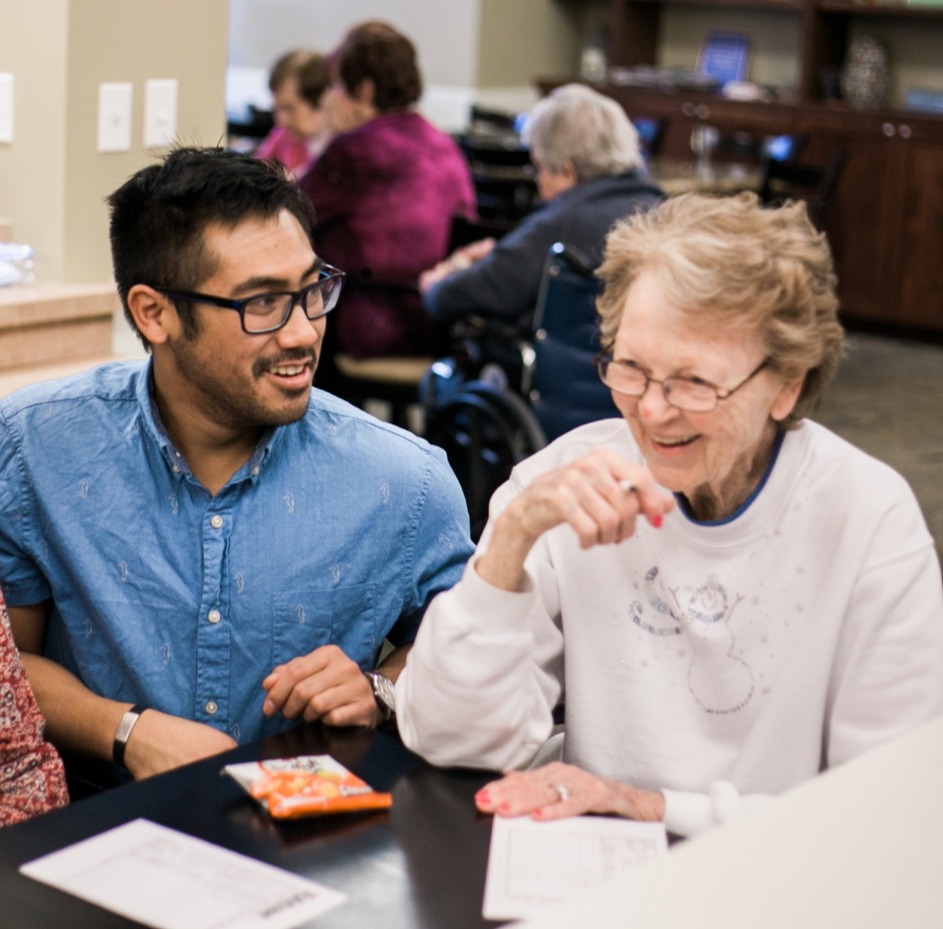 Welcome to Cedarhurst of Jacksonville, where we believe in providing more than just maintenance-free living. Here, life is all about experiences, friendship, and independence.
Picture yourself here
Life at Cedarhurst begins with outstanding amenities, customized support, and connections made to last for years.
At Cedarhurst, you choose what comes next. We're here to cheer you on.
---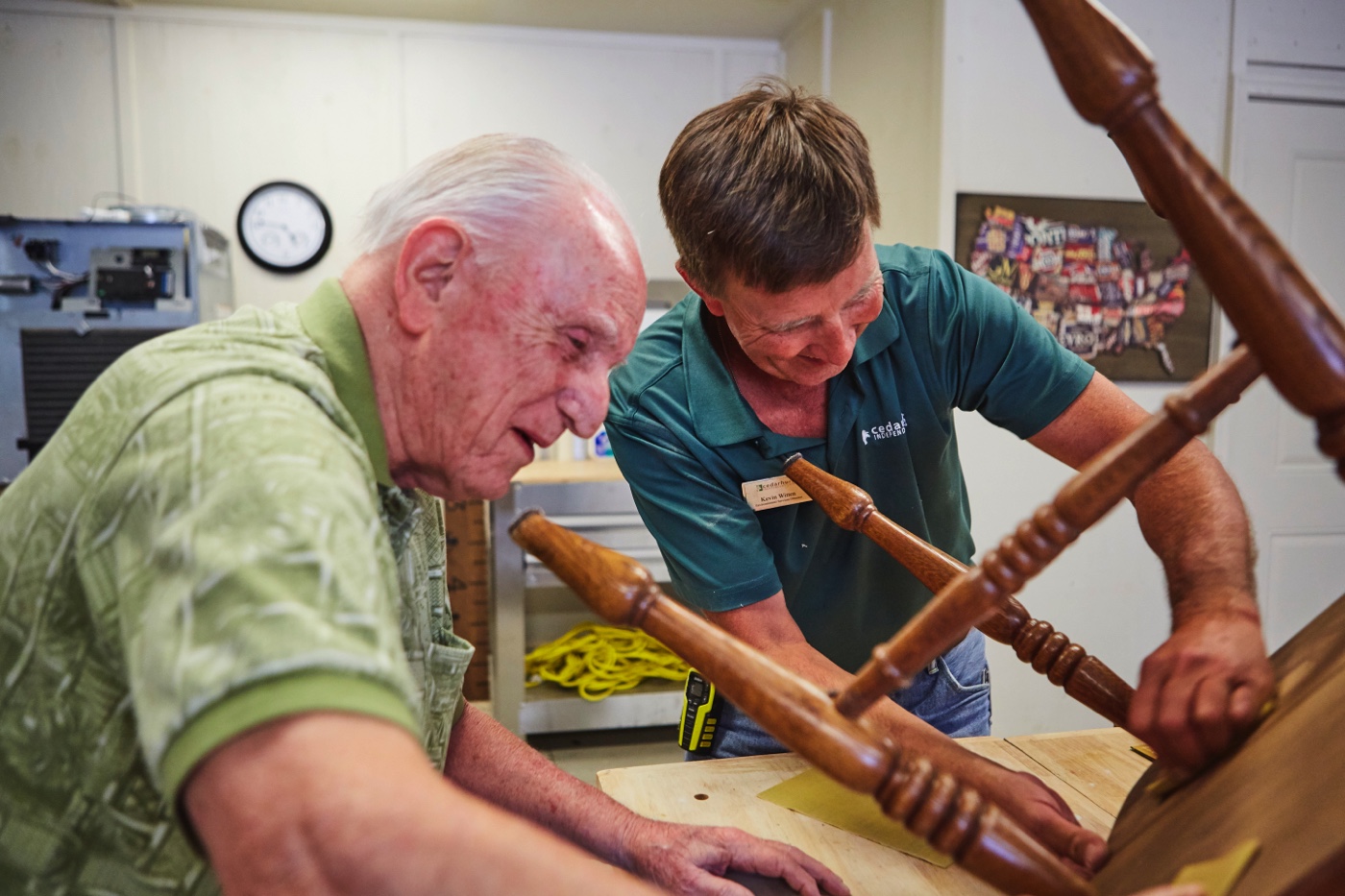 It's All About You
Not every resident at Cedarhurst is the same, which means we spend time honoring and celebrating the people who call our community home. We can't wait to get to know you and welcome your traditions.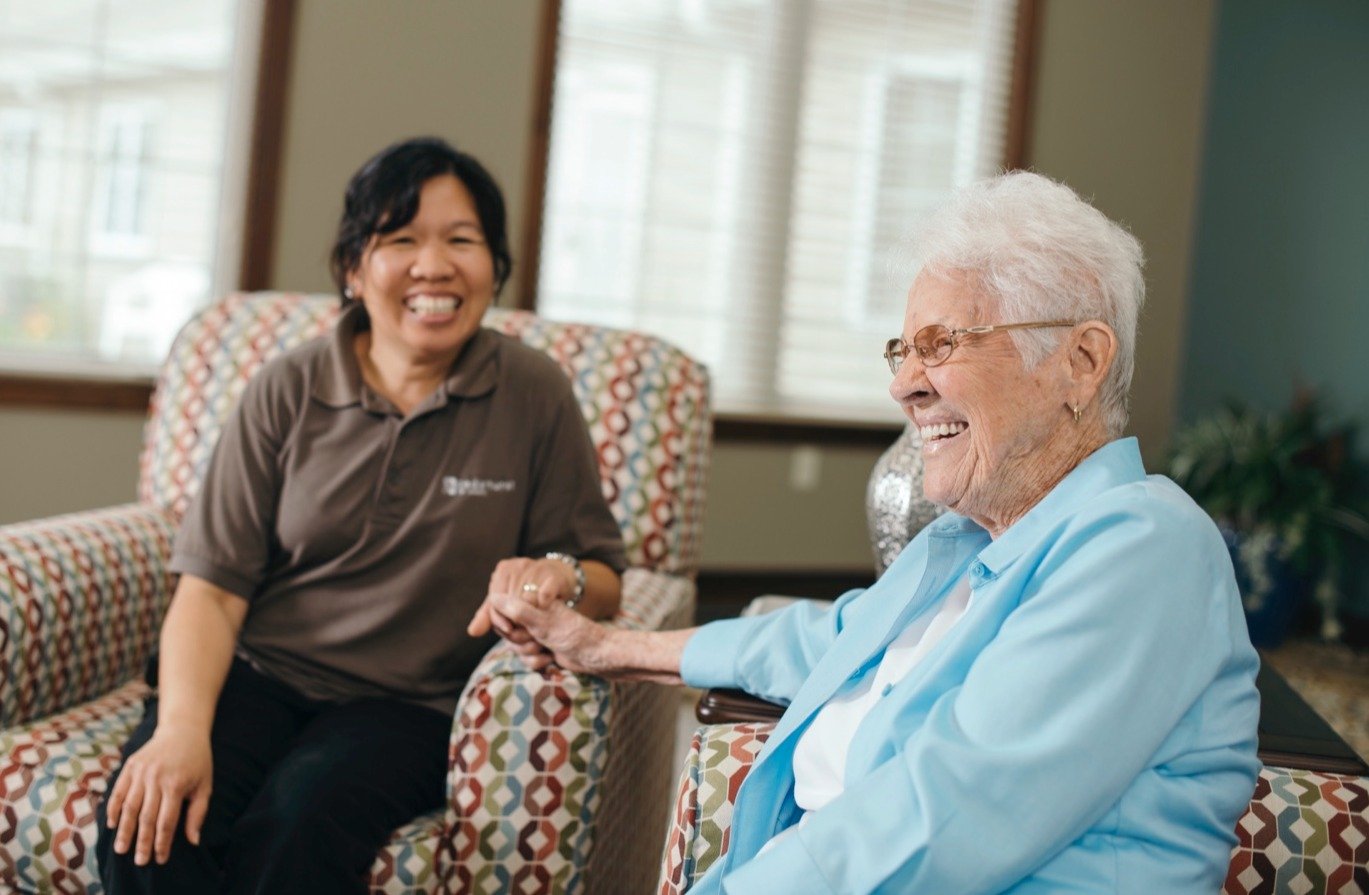 Dedicated Staff
Our community's success is built on a foundation of experienced and caring team members. Here, staff becomes family and we're always ready to give you an update on what's happening next.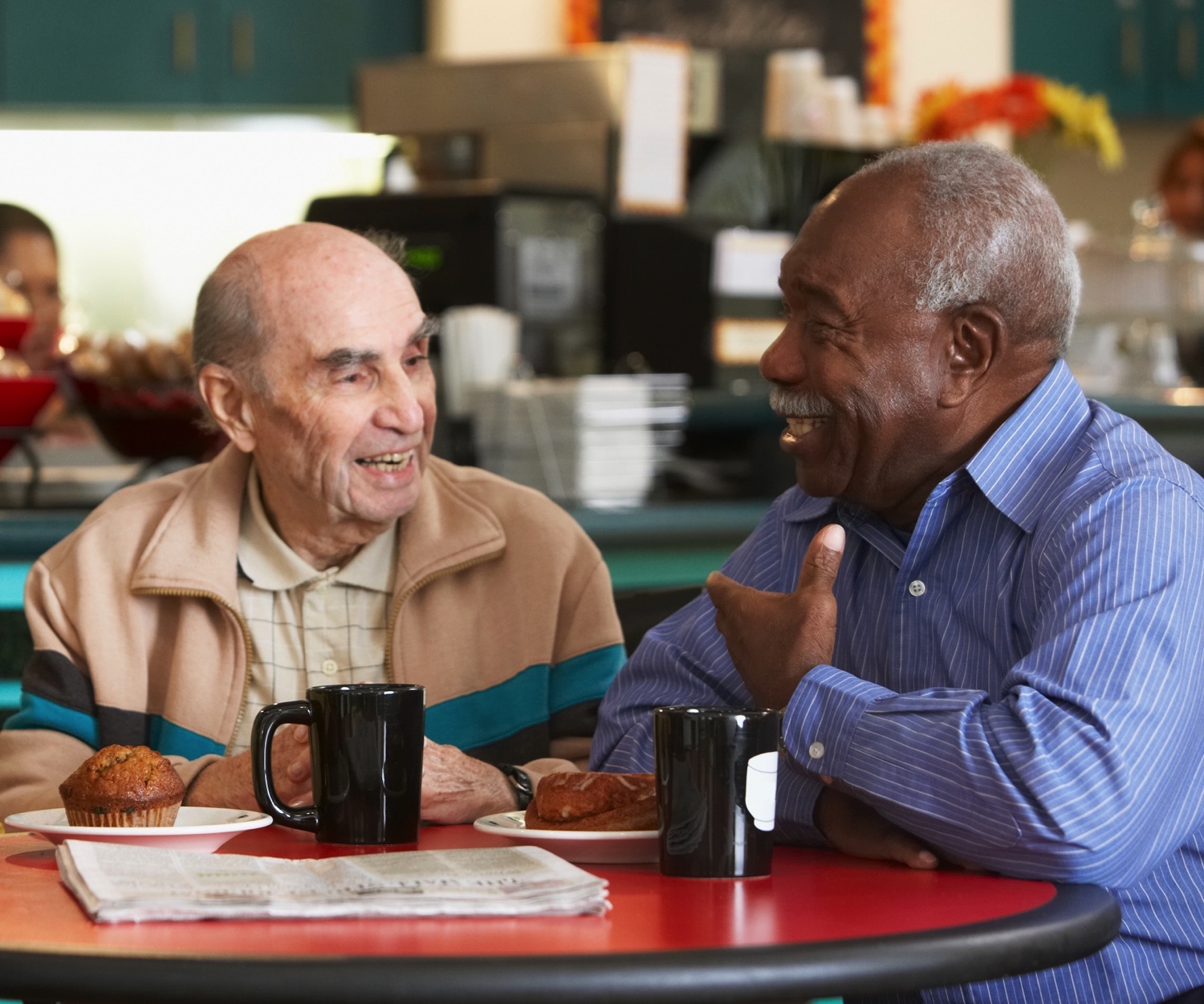 Creating Connections
Our community is bustling with activity, which means you'll always find someone to grab a cup of coffee with, take that group exercise class with, or take a stroll with. Life is sweeter beside friendly neighbors.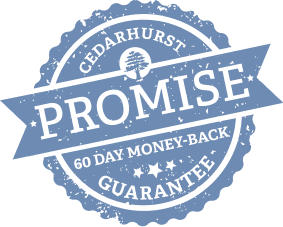 THE CEDARHURST promise™
We know you'll love it here, but in case you change your mind, we offer a 60-day money-back guarantee. Peace of mind never felt so good.
Weekly Housekeeping Services
Laundry and Linen Services
On-Site Therapy Services
Multiple Dining Options
Transportation Services
Movie Theater
On-Site Full-Service Salon
Outdoor Spaces and Paths
See all amenities and services.
amenities
On-site physical therapy, occupational therapy, and speech therapy
A variety of floor plan options
All floor plans include:

Wheelchair accessible apartments, suites, and bathrooms
24-hour emergency call system
Individual climate controls
Expanded cable TV
Available Wi-Fi and telephone hook-ups

All utilities included except personal telephone

Memory care neighborhoods offer the reassurance of a safe and secure setting

Personal mailboxes for assisted living residents
Large dining room with available private dining space for special events with friends and family, and a community kitchen
Large recreation area with games and activities
Charming living room and sitting areas
Community movie theater
Full-service beauty shop and barber shop
Private spa with whirlpool bath
Beautiful outdoor courtyards with raised beds for gardening
Bright four seasons room with piano and fireplace
Serene lake on-site complete with fishing dock
Snoezelen sensory room in memory care neighborhood
Pets welcome
services
24-hour professional caregiving staff
Ongoing assessments and health monitoring by licensed nurses

An electronic health records platform to keep loved ones connected to residents' care and wellness

Emergency pendant program
Full-service, restaurant-style dining provides three healthy, seasonal, and fresh home-cooked meals prepared by chefs each day, including:

Flexible dining hours and menus
Satisfying and nutritionally balanced meals
Sweet and savory desserts
Assortment of delicious snacks
Special diet options available
Family recipes welcome

Resident-centered life enrichment programs, including:

Intergenerational and activity programs
Music therapy and pet therapy
Exercise and fitness sessions
Social functions and parties
Weekly religious services
Shopping and errand services
Scheduled transportation for local appointments, events, and activities

Housekeeping and maintenance, including:

Trash removal service
Light weekly suite cleaning with bed linen and towel service
Personal laundry service available
Suite repairs
Can I bring my pet?
Absolutely! We know that your house isn't your home without your furry companion. Talk to our team to learn more about our pet-friendly campus.
Can my family visit as often as they would like?
Families are an important part of life here at Cedarhurst. Family members and friends are invited to enjoy any of our programs or social opportunities with you, or they can just pop in for a spontaneous visit. Invite them to eat a meal with you or entertain them in your home—it's your call.
Tell me more about dining options.
Dining at Cedarhurst is more than a nutritious meal prepared by our culinary team. It's a sensory experience best enjoyed with friends. Enjoy three meals a day in our bright and spacious dining room or reserve the private dining room for your next family event.
Cedarhurst dining—Crafted by CedarhurstSM—is designed to meet the needs and preferences of all residents.
Learn more about our Crafted by CedarhurstSM program at Cedarhurst of Jacksonville.
What are your programs and events like?
Our event calendar is packed with opportunities designed to meet the desires of our residents. You can find live concerts, happy hour socials, cognitive exercise, yoga classes, and more. We also offer regular excursions around town to favorite local restaurants, museums, and other points of interest.
Don't see something you'd like? Tell us! We are always looking for new ideas. In fact, we regularly survey residents and create an event calendar based on their recommendations and requests.
View Assisted Living Sample Calendar →
View Memory Care Sample Calendar →
How will I make new friends?
The best part about living at Cedarhurst is the new connections you'll make with neighbors and team members. We've created a community with plenty of nooks, rooms, and other shared spaces that are hubs of connection between neighbors. Our event calendar gives you the chance to share an experience with others, perhaps striking up a conversation along the way.
You can also get settled in by taking advantage of our one-of-a-kind Pair to Prepare™ program, when you invite a family member stay with you for your first few days in your new home. Having a familiar face nearby will give you the confidence to begin fostering friendships with your neighbors by attending events, meals, and other opportunities throughout the community.
Can I visit Cedarhurst?
Yes! The Cedarhurst lifestyle is best experienced in person. We would love to invite you to come in for a tour or to enjoy a meal or event at our community. Ready to book your visit? Schedule a tour now.
A Refreshing Approach to Life Enrichment:
Living TRUESM
---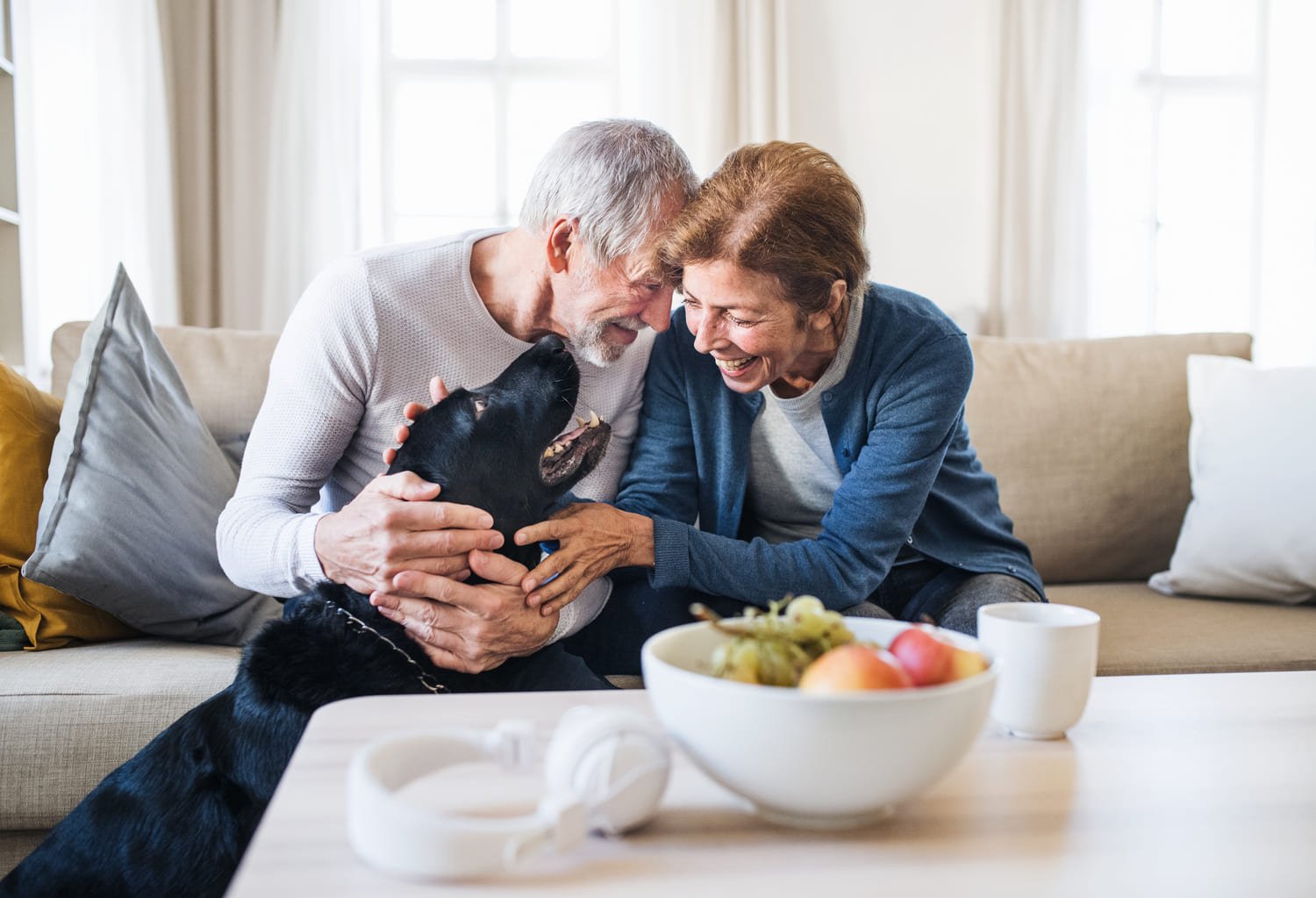 More Than Life Enrichment:
We're Living TRUESM
Senior living shouldn't look the same for everyone. You want to bring your pet? Check. Looking to keep up with a part-time consulting gig? OK. Prefer to plan an international trip with friends? You've got it.
We're here to support you with tailored assistance that helps you live your best life, whatever that might mean to you.
We call it Living TRUESM, an innovative and customized approach to life enrichment.
Tailored Days and Experiences
Uplifted and Celebrated Strengths
Genuine and Heartfelt Relationships
Experiences to Excite the Senses
Assisted Living Floor Plans
Cedarhurst of Jacksonville offers a wide range of apartment choices for residents. Apartments include wheelchair accessible bathrooms, a 24-hour emergency call system, individual climate controls, and expanded cable TV.
Memory Care Floor Plans
Cedarhurst of Jacksonville's memory care focuses on caring for the cognitive ability of each resident, in addition to any and all physical needs they have. Apartments* are designed and equipped for residents at varying stages of memory loss, and they include wheelchair accessible bathrooms, a 24-hour emergency call system, individual climate controls, and expanded cable TV.
*Additional floor plans are available.
Welcome to jacksonville
We love being a part of the Jacksonville community! There's plenty to do and see here, whether you are shopping or dining locally, enjoying any of the area's nature trails, or volunteering for local organizations.
Need ideas for somewhere to take your visiting family or a suggestion for seeing somewhere new? We'd love to point you in the right direction.
Get Directions →