Johns Creek's Senior Living Community
At Addington Place of Johns Creek, we provide truly person-directed care, taking the time to know and work with each resident as an individual and providing them with care that's as unique as they are. Whether in Assisted Living or Memory Care, our experienced and dedicated staff, first-rate amenities, charming one-level community and welcoming, supportive atmosphere make Addington Place a secure, enriching place to live.
Here, individual attention informs almost everything we do. You can see it in the wide array of tailored activities and programs, designed to engage and delight. Hear it in the warm interactions between our compassionate staff and our residents. Taste it in a special dish prepared by our chef from a resident's favorite recipe. And feel it in every apartment, every homey living room, and every lively gathering space.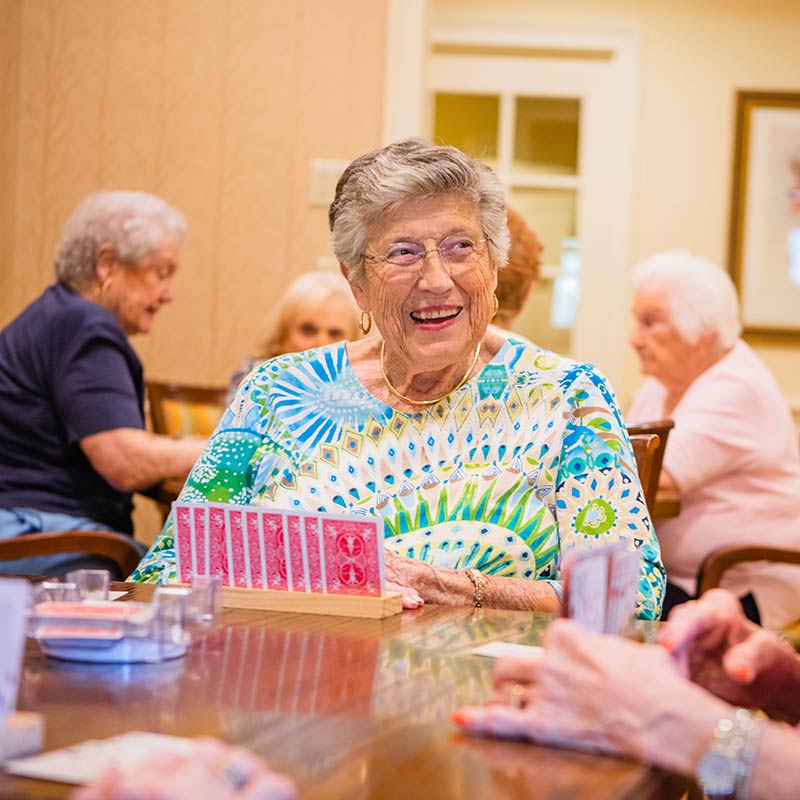 What to Expect at Addington Place
With exceptional staff, food, amenities, comfort and care, you can rest assured that Addington Place of Johns Creek will provide all life's necessities, and more.
Flexible: A community that offers both Assisted Living and Memory Care.
Custom: Programming and activities tailored to the individual resident.
Personal: We value personal relationships, first names and a familial feel.
Caring: A compassionate, warm, welcoming staff that lets residents know they care every day.
Reassuring: Put your mind at ease knowing all life's necessities and more are provided.
Intimate: Our smaller size makes it easy to know and care for individual, personal needs.
Convenient: On-site Physical, Occupational and Speech therapy.
Connected: We help our families stay digitally connected with their loved ones' ongoing care and wellness.
At Addington Place, we honor the dedication of family caregivers. We welcome and encourage family members into our educational groups and seminars, and to be involved in individual care plans. Family and friends are always invited to on-site activities or to share a meal with loved ones. It's a wonderful way to stay connected in a positive and supportive setting. Rest assured that we are always here for you, the caregiver. Call or stop by any time. Caring for caregivers is part of what we do, too.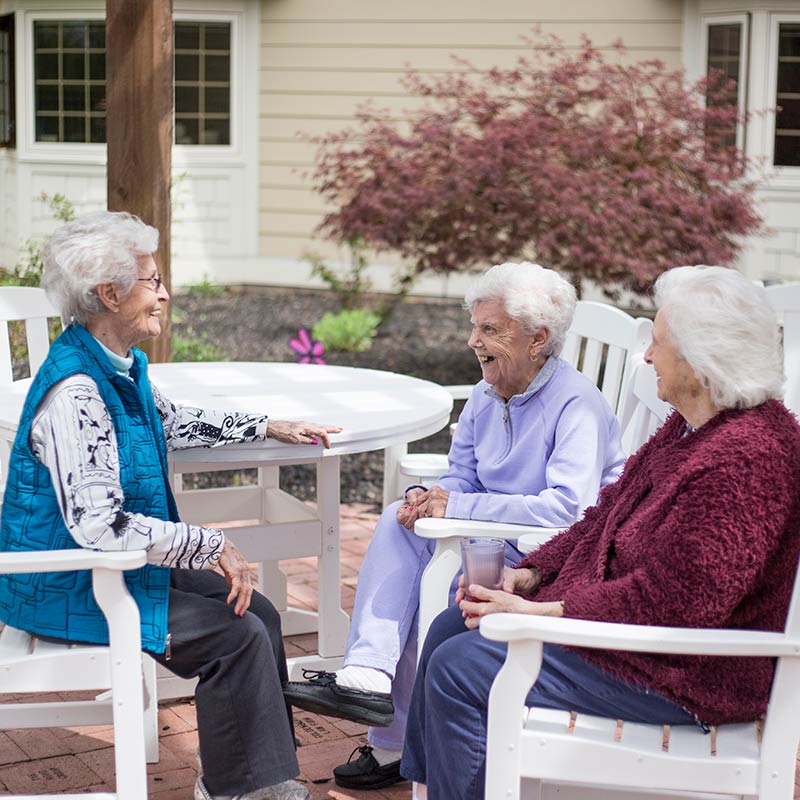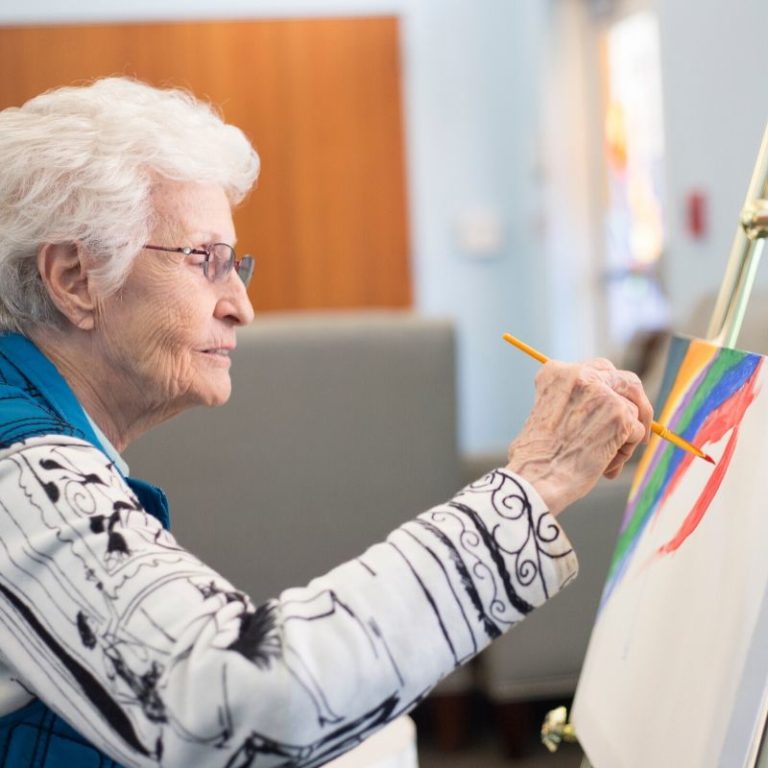 "Addington Place cares for my mom and has really taken the time to get to know her as a person and not just a resident. She has made many friends with the kind staff!"

Christine C.
"I will always be grateful to Addington Place and its staff for going above and beyond for my father."

Meghan E.
"The best staff and service!"

Eileen A.
"The activities provided are varied and helpful, full of fun and designed to nurture a sense of community and caring amongst the residents. We are confident that our loved one is cared for in an encouraging and supportive manner."

Nancy D.