The Cedarhurst Mission
We aim to create communities where each person feels loved, valued, supported, and able to live life to the fullest.
We are fortunate to have served residents, their family members, and our team members for years. Each person who comes into our communities has taught us something new.
We're thankful you're here, too.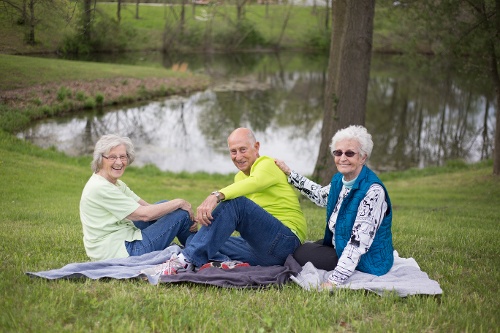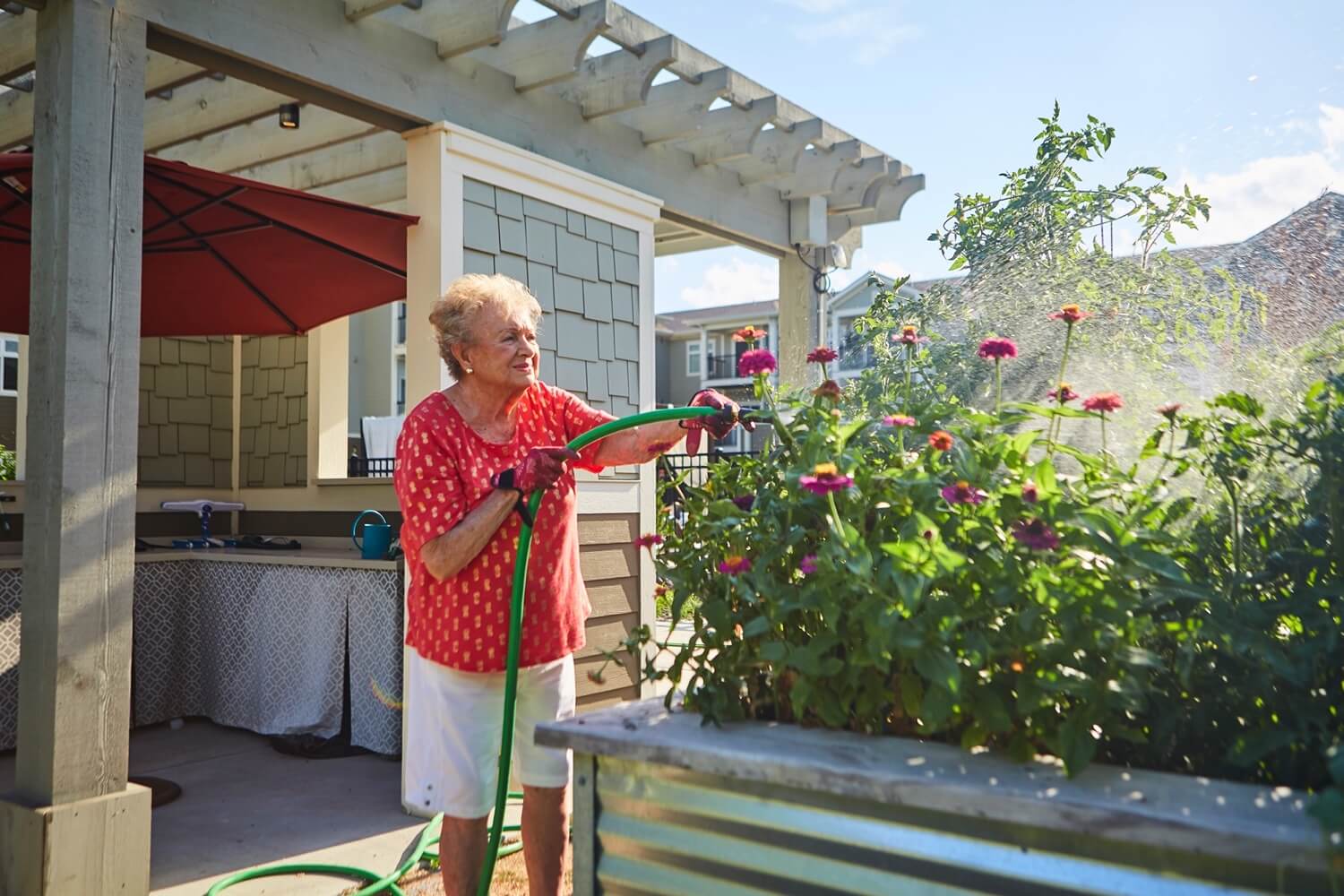 Residents First
At Cedarhurst, we believe in creating a positive resident experience. To do that, we spend a lot of time asking questions and listening. Then, we create new programs and opportunities to address any unmet needs.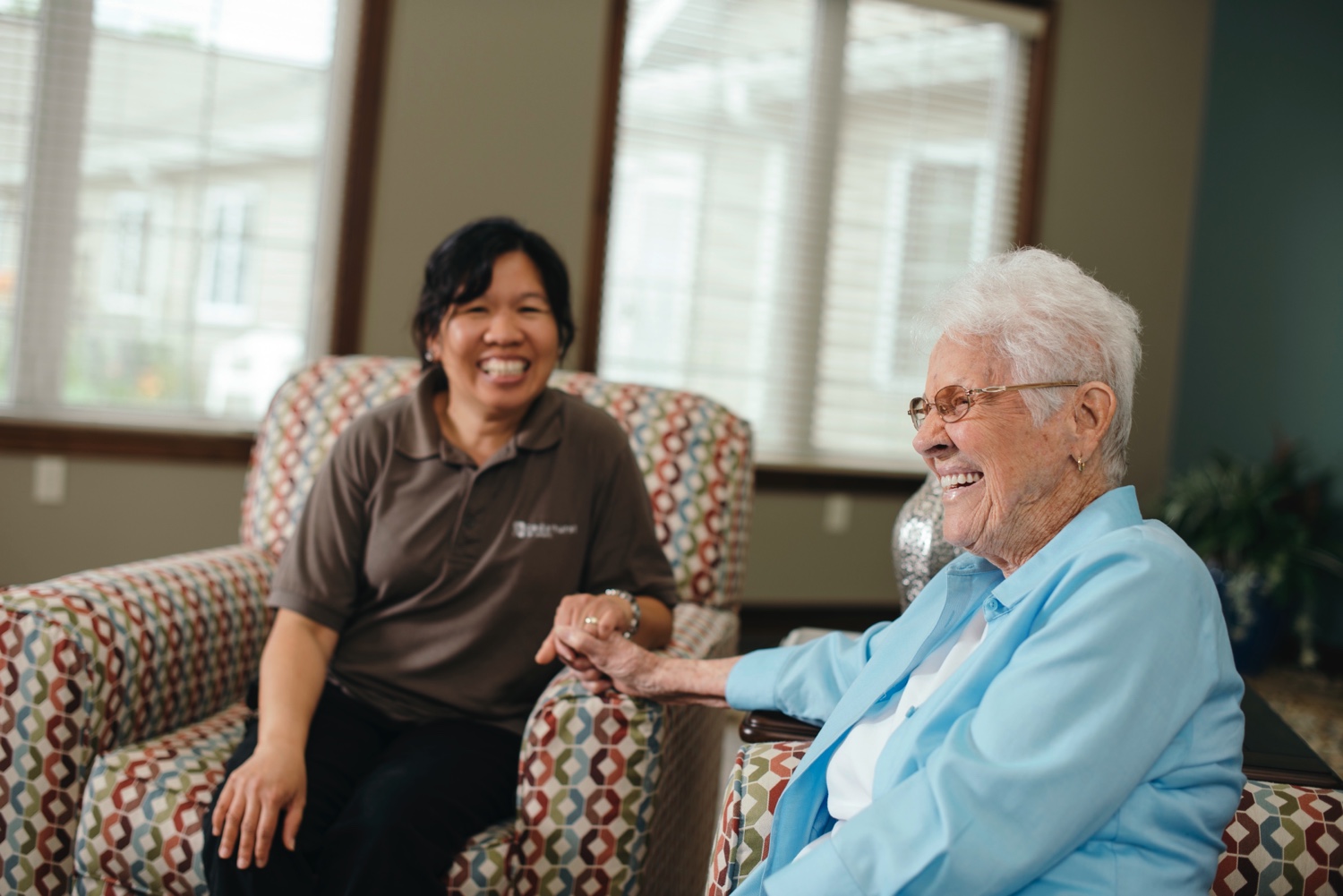 We're a Team
Just as we're committed to serving residents, we're also committed to serving our team members. We want to hire people who are kind, and we want them to stay in our communities. We make sure to create outstanding benefit packages and clear career paths within our organization.
Committed to Resident Satisfaction
We do our best work when we're listening to those we serve, which is why you'll find our team members always asking about your experience. We're here to learn and make innovative changes to our communities so we can serve our residents even better.

Our plan goes beyond annual resident satisfaction surveys. Instead, we make assessing satisfaction a part of our daily interactions.
Read Testimonials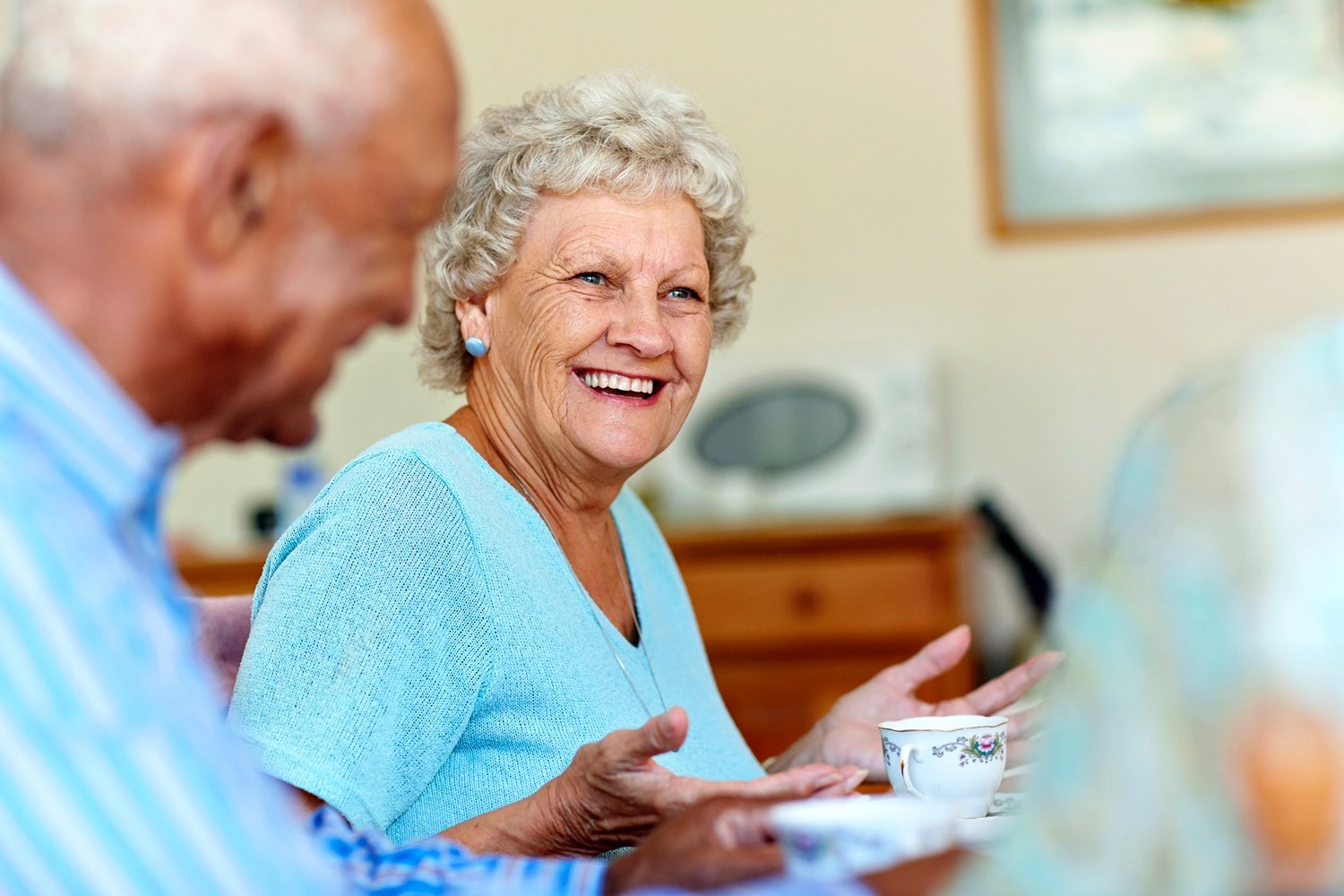 What to Expect at a Cedarhurst
Community
Genuine Connections
Residents make heartfelt relationships with one another and with team members.
Full-Sensory Experiences
Life is more exciting when each of the five senses is engaged.
Tailored Experiences
Every resident deserves the chance to write his or her own story. We are here to cheer them on.
Life Enrichment, Redesigned
Our Living TRUESM program was created to deliver customized experiences that are meaningful to each resident.
The Cedarhurst Difference Starts with
innovation
From our local communities to our Home Office leadership, every Cedarhurst team member brings a heart for service and new ideas to change the typical notion of senior living.
Our unique programs are a testament to our desire to always find new ways to serve our residents.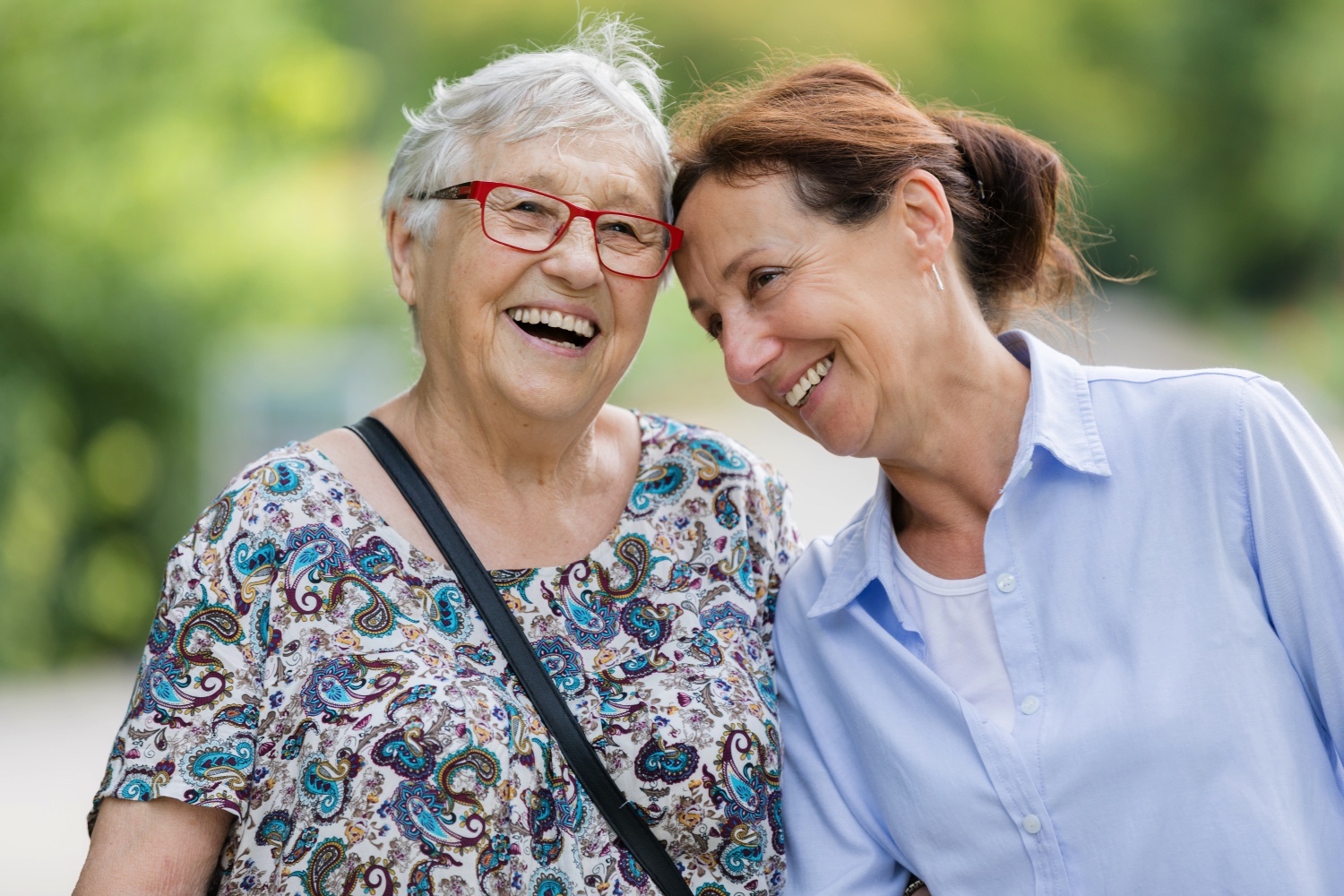 Pair to Prepare™
Moving into senior living is exciting, but we heard our residents say it was still a big change. Together, our team developed the one-of-a-kind program Pair to Prepare™ program, where residents invite a family member stay with them during the first few days of their move, at no cost.
Learn more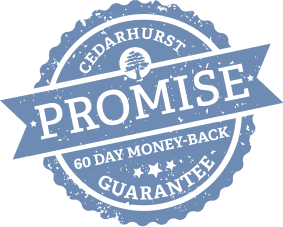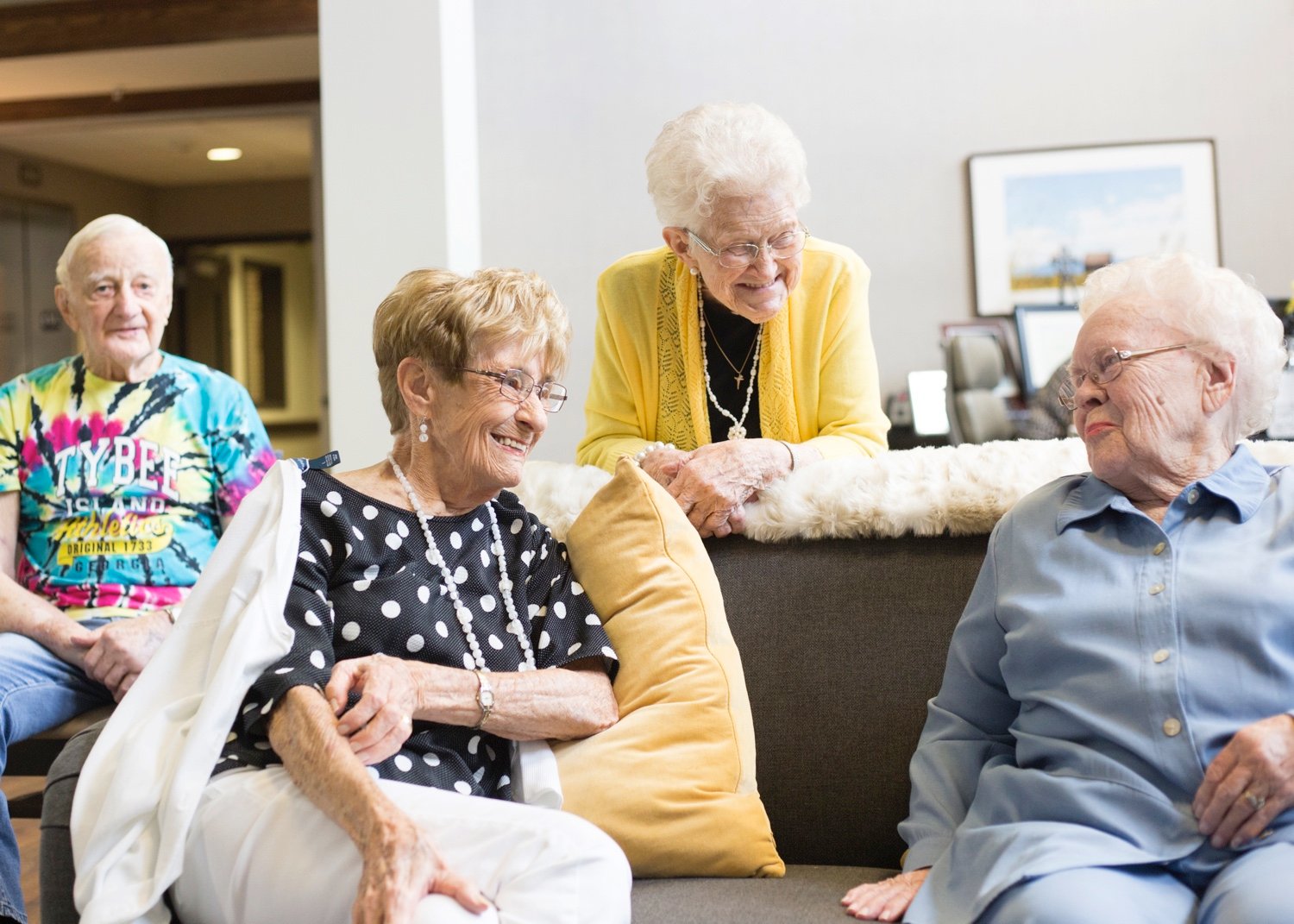 The Cedarhurst Promise™
We want to build trust from the beginning of the Cedarhurst experience. We offer a 60-day money-back guarantee that reassures all new residents so they can focus on settling into their new community.



Learn more